Hawaii Christian Weddings
serving Honolulu, Hawaii
Our Christian Wedding Ministers are available for Weddings in Honolulu, Hawaii. We have many lovely beach locations around the island of Oahu. Browse through our PHOTO GALLERY to find your favorite location for your wedding in Hawaii.
Pastor John
Pastor John is the senior Pastor at HOPE CHAPEL ALA MOANA. A gentle personality and a good-hearted laugh. Great guitar player, too! (Commission #99-104)
Hawaii Wedding Videos

See some sample wedding ceremony videos at HawaiiWeddingVideos.net.

Rev. Chris
Chris's gentle ceremony style shows he is perfectly suited for this ministry and has found his calling in life.
Rev. Daniel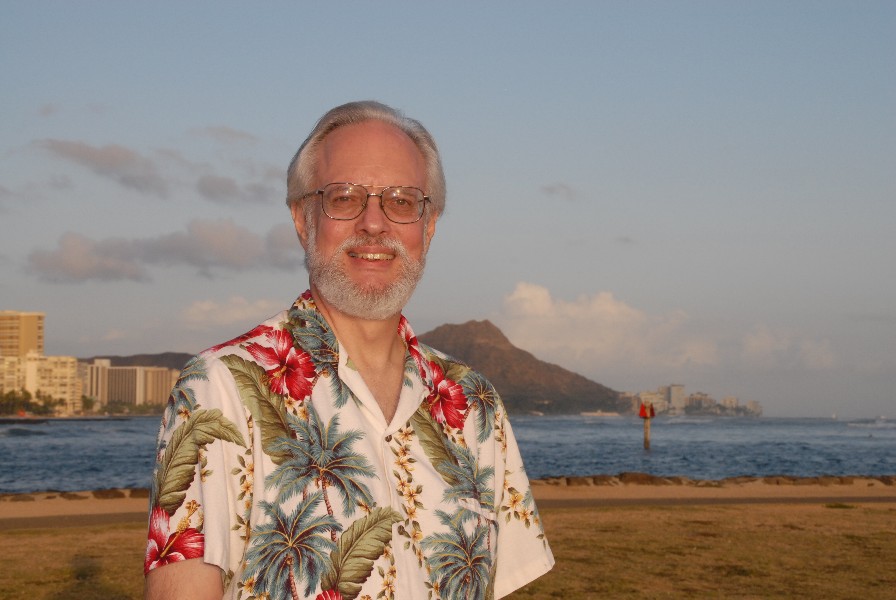 Rev. Daniel Werning is an ordained Lutheran minister, but also a fine musician and pipe organist. He speaks at local churches and plays the organ or piano! He likes to perform the traditional marriage service with additional beautiful prayers and personalized comments to make your special day both very familiar yet tailored for you alone.
Rev. Kimo
We are happy to have Minister Kimo Taylor as our full-time Wedding Minister. Rev. Kimo does a prayer in Hawaiian during the Wedding Ceremony. He is a member of Hope Chapel.
Kimo performs a non-denominational Christian Wedding ceremony. A non-religious ceremony is also available.
We have several wedding ceremonies on internet video at:
WEDDING CEREMONY VIDEOS
Rev. Bob
Rev. Bob has a very eloquent and polished wedding ceremony with his years of experience in Ministerial duties. He performs weddings for us particularly in Ko Olina, but will travel to any part of Oahu upon request.

Most of our Wedding Ministers have a non-denominational Christian ceremony. Please let us know if you wish to have a Non-Religious Ceremony.
CHANGES TO THE CEREMONY
You are welcome to add a lei exchange or sand ceremony to your Wedding ceremony. (Leis may be ordered for $20 each. For a sand ceremony, please bring any glass vases and colored sand that you wish to use in the ceremony.)
You are also welcome to write your own wedding vows. The Minister is happy to make room for you in the ceremony to read those to one another.

Wedding services are coordinated by BRIDAL DREAM HAWAII.
Please email us to schedule your favorite Wedding Minister for your Beach Wedding in Hawaii. Let us know your Wedding date, time and location.
Wedding Coordinator Robert Hamilton is happy to give you ideas on Wedding locations and optional ala carte services such as Wedding Photos and Video, and a Wedding Musician to serenade your special event.
---
HAWAII CHRISTIAN WEDDINGS
serving Honolulu, Hawaii
Office: (808) 924-3600
Cell: (808) 772-1140
bridaldreamhawaii@gmail.com